Attracting New Cachers: An Experiment

Cache Types

26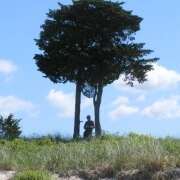 Posted By:
dexter

10/13/2015
    I have been pondering how to attract more interest in Terracaching in my area (Massachusetts/Rhode Island).  When I talk with local geocaching folks, I basically get two responses:  1, "Never heard of it" and 2 "Yeah, but there aren't any caches near me".  In my local area, a third of all new geocaches are placed on or within 15 feet of pavement and fewer than 10% require a walk as long as a half mile round trip.   These caches are very popular with many finds but virtually no favorite points (half have none), and while the small number of "caches in the woods", kayak caches and woodland multis have many fewer finds, they are favorited far more often.
    This suggests to me that while majority of geocachers behave as if "only numbers matter" there is a small subset of cachers who would like a little exercise with their smilie and aren't afraid of getting lost in the woods.  Clearly someone who will do a mile or four walk or kayak while tracking down a five stage multi might be interested in finding and listing similar Terracaches. 
   So with that in mind, I'm trying an experiment.  I've placed a three stage geocache that requires a mile long round trip in a conservation area with few other caches nearby.  Inside the cache box I've placed this note: 
Congratulations! You found the Geocache.
Please sign the log. To return to your car, retrace your steps.
If you would prefer to continue caching there is a
Terracache multi nearby. To begin, go to
And then listed the first stage coords and a hint.  At the fourth stage final is a note that says:
Congratulations! You have found the Terracache
Please sign the log. To return to your car, continue
down the trail. You can log your find and locate
other caches at Terracaching.com It's free to join.
Terracaching.com is a listing site for geocaches with
an emphasis on the journey (rather than "the numbers") and
caches are reviewed by a Sponsor of your choosing rather
than the website. Check it out and see what you think.
I'm curious to see what happens when folks who have self-selected to do a woods trail multi can either go back to their car or go onto another cache.  Any terracacher who clicks the "Nearest geocaches" link will see the preceding geocache and it's mentioned in the cache description, but only geocachers who find the cache and read the inside lid will see the Terracache. 
My hypothesis is that by addressing the two primary responses to "have you ever found a Terracache":  1,This cache will be found by people who never have and 2, Some of those will log the cache and join up and 3, Some of those will place their own Terracaches. 
We'll see. The caches are in the field and should be "up and running" in a couple of days.
dexter